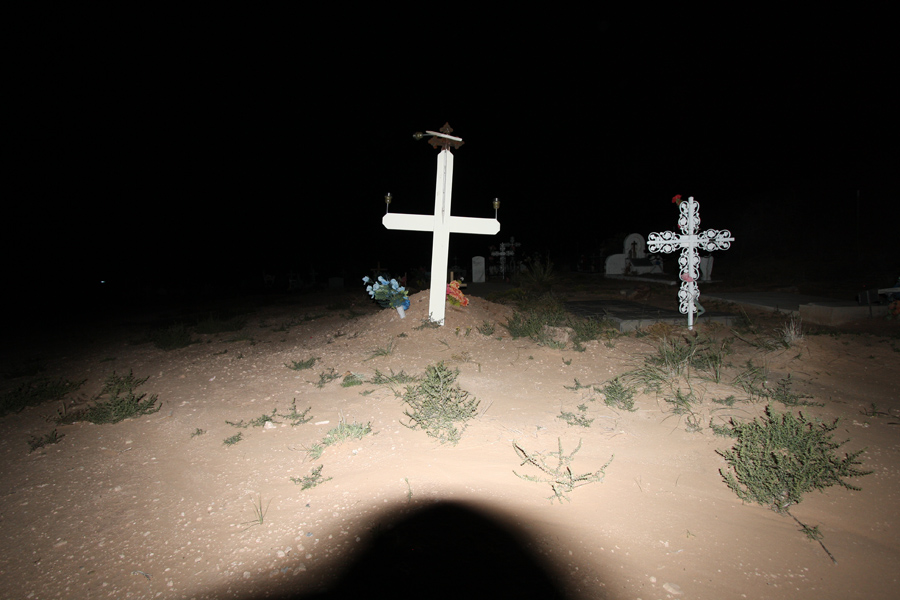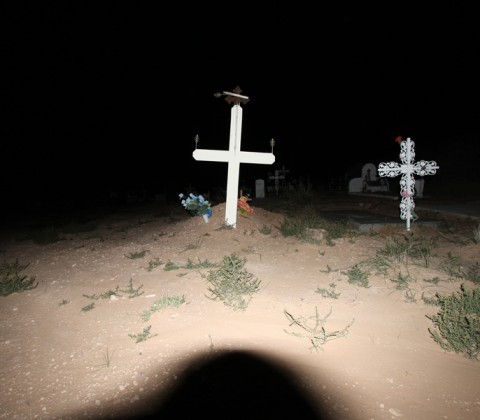 Cemetery lights. 2013.
When I first moved to New Mexico, to work at the Rio Grande SUN, I lived with four other people, two dogs and one cat in a converted warehouse in Santa Fe.
I soon decided to make the jump to Española. Once I did, and settled in to my chosen surrounding community, I noticed the graveyard. The graves are decidedly of one flavor or the other. Either, those who lived into, at least, their 80s, or those who died in their 20s or before.